Hey all! We are SO excited to announce our 2-Year Anniversary Party on Small Business Saturday, November 29th, 2014 from 6-10pm! 
The celebration will feature an Etsy Trunkshow with local artists iamhome and art gallery opening titled "Cut Away: an aesthetic dissection of scientific methods" with featured artists Katie Vota and Heather Beardsley.  The event will also take place in conjunction with After Hours on Chicago Avenue, a monthly neighborhood wide event featuring over 25 participating independent businesses.
Celebratory libations and hors d'oeuvres will be provided throughout the evening. 
iamhome will be debuting brand new functional home decor products, as well as featuring their best selling Original Chalkboard Skulls, wall artwork, fantastical trophies and more! 
Please see below for more details about all of the night's featured artists.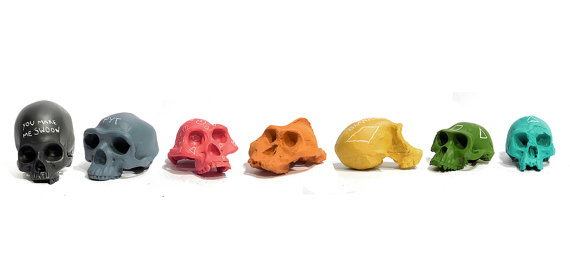 ABOUT iamhome: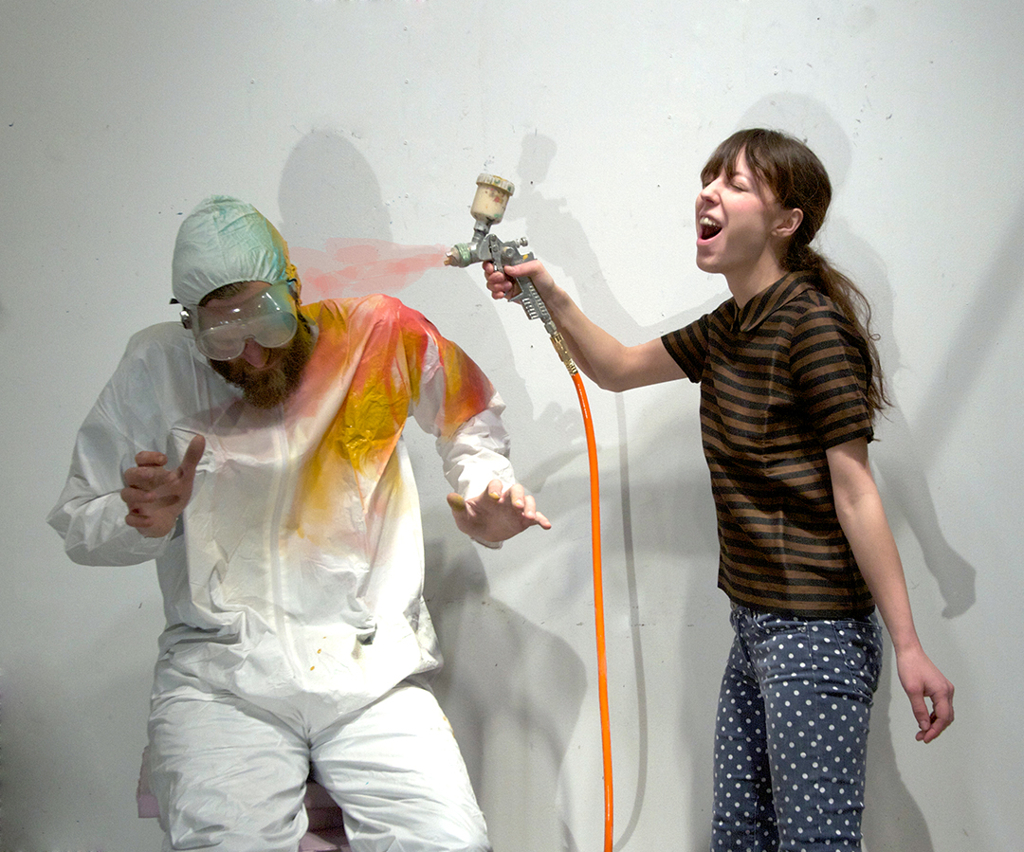 iamhome strives to make colorful, imaginative and playful objects and decor that will reside in your home and be that thing you cannot look at without smiling. The husband-and-wife team behind iamhome fell in love within moments of meeting each other in an art store in Chicago ten years ago. They currently never leave each others side. Over the last five years they have grown from a few products into working with design firms on large projects, working one on one with customers on countless numbers of custom projects and expanding their ever increasing line of exciting products.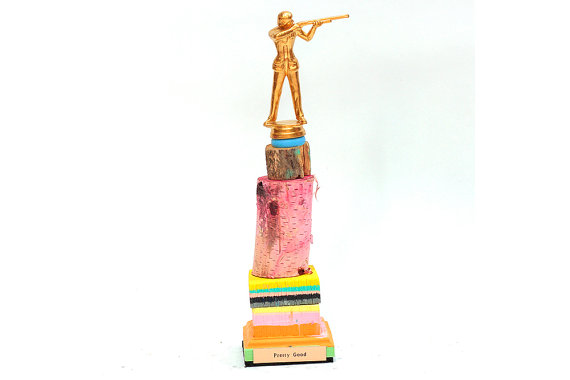 ABOUT Katie Vota & Heather Beardsley: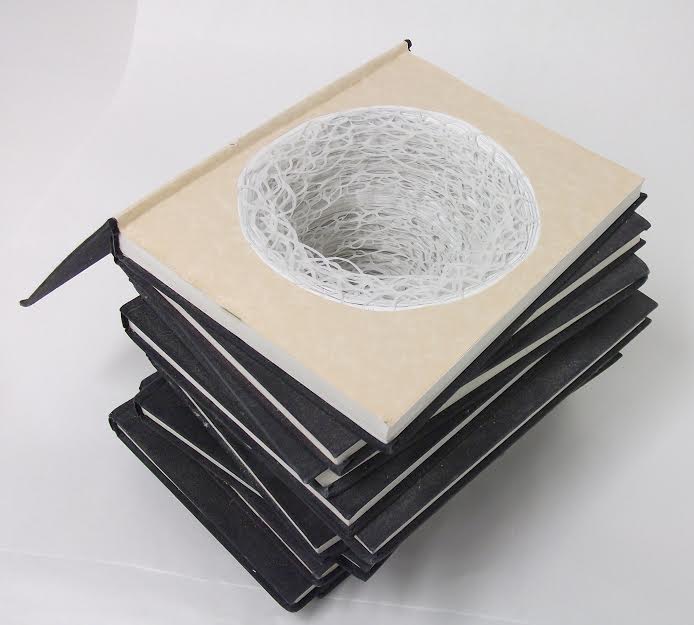 Katie Vota and Heather Beardsley's work explores the intersections of art and science, two of the largest  influences on culture today, using one of the most ubiquitous materials: paper. These bodies of work play with the audience's expectations for both disciplines as colors are depicted without pigment and reference books are rendered unintelligible. Although these pieces share a similar language of intricate cutwork, the artists apply them to opposite ends.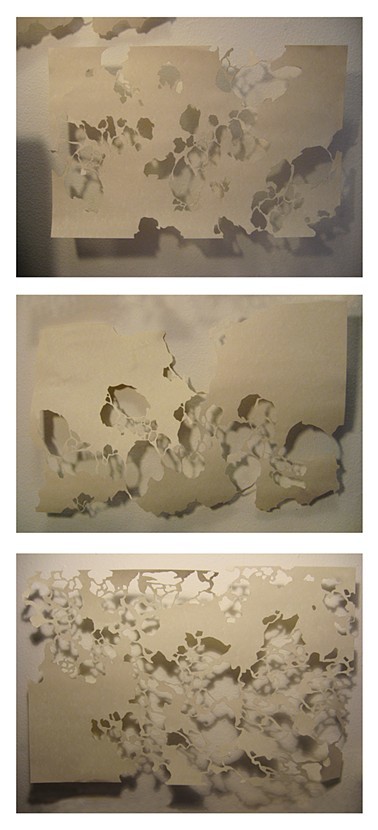 Like two sides of the same coin, Katie's work is about tracing the coloration the eye sees through the subatomic structure of its source, while Heather's work draws the viewer into a world within their bodies that normally remains unseen. Pairing these works together creates a dialogue about the power, but also the limitations of human perception, an incongruity enhanced by the contrast in the ways we've chosen to display our cut paper works. Heather's cutwork is embedded in found textbooks, art hidden within the confines of science and although Katie's cut-paper drawings are sourced from micrographs they are stripped of their original content, as science is transformed into an art object.  Combined, the artist duo demonstrates the complexity, nuance and conditional nature of dealing with these themes.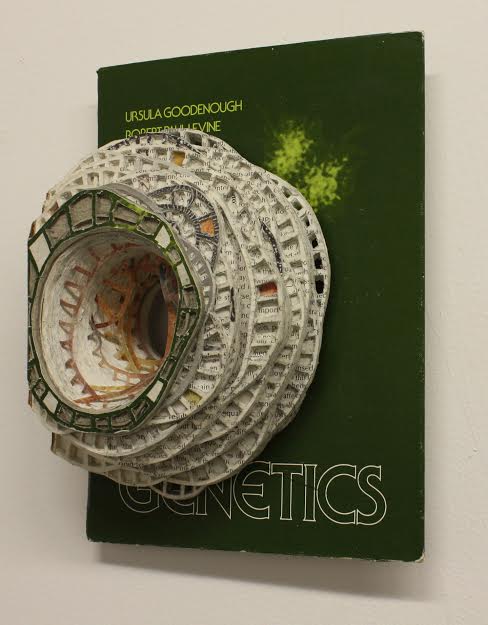 We hope to see you on Small Business Saturday for the Paperish Mess 2-Year Anniversary Party, Art Opening with Heather Beardsley and Katie Vota and Etsy Trunk Show featuring local artists iamhome! 
If you are on Facebook, check out the online invite here! If you like eventbrite, then check it out here instead! or both!
xo,
Paperish, Messy & ShopKitty